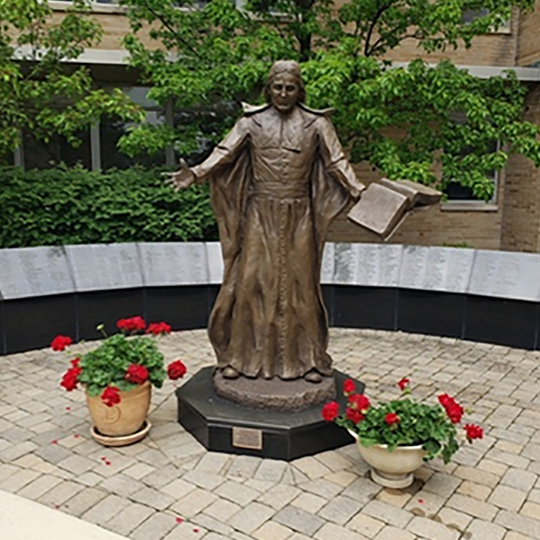 St. John Baptist de La Salle
In 1680 in a small town in the south of France, a young priest named John Baptist de La Salle answered the call to educate the poor and marginalized by delivering a Christian education to as many young people as possible. The first Lasallian faculty of educators banded together to form the Christian Brothers, whose mission continues to be education throughout the world. In 1960, the Christian Brothers opened La Salle High School in Cincinnati, Ohio.
St. John Baptist de La Salle was a priest, educational reformer and founder of Institute of the Brothers of the Christian Schools; saint of the Roman Catholic church and patron saint of teachers.
Christian Brothers
La Salle is a Catholic school founded in the Lasallian tradition. Lancers receive a Lasallian education based on the teachings of St. John Baptist de La Salle. He grasped the utter importance of education and devoted his life to making schools available to young men who would have been deprived of this opportunity. St. John Baptist de La Salle perpetuated his vision that a complete education should include the person's body, mind and spirit by founding the Brothers of Christian Schools. The Christian Brothers are the largest teaching order in the Catholic Church specifically devoted to the Christian education of youth.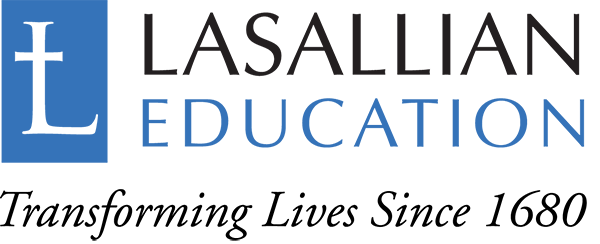 Worldwide Network
Since 1680 educational institutions in more than 80 countries have been influenced by the vision and innovative spirit of Saint John Baptist de La Salle, the Founder of the Institute of the Brothers of the Christian Schools and the patron saint of teachers. De La Salle transformed education by forming a community of educators with whom he developed a spirituality of teaching and learning, to give a human and Christian education to young people, especially the poor.
Lasallian Education centers on Catholic values and personal relationships, emphasizing academic excellence, faith formation, inclusion, respect for the individual, service and social justice. A Lasallian Education strives to enrich each student's cultural, intellectual, physical, social and spiritual development.
Today, the De La Salle Christian Brothers and their Lasallian Partners continue to respond to students through advancements in teaching, technology and scholarship. In Lasallian communities, educators touch hearts, stimulate minds and cultivate leadership to prepare students for life, work, and service to society and the Church.