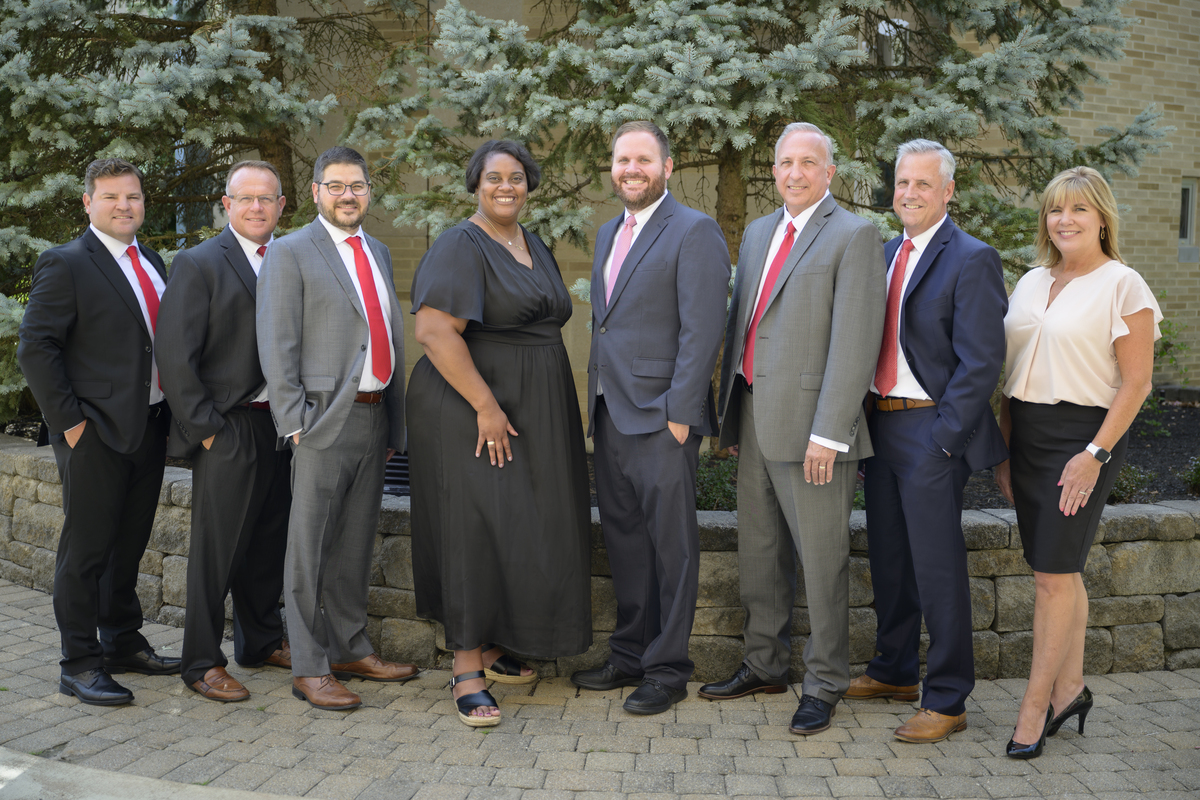 About the Board
---
The Board serves to provide oversight and governance for La Salle High School to ensure that the strategic interests of both the school and the Archdiocese are in order so that both may collectively enhance the mission and vision of the school.
The Board operates within its reserved authority to oversee and approve the annual evaluation of the President, establishing long-term and short-term goals and monitoring school operations through robust committee work. Paramount to this work, each board member is tasked with being an ambassador on behalf of the school and to convey the profound impact La Salle High School maintains as an anchor of Catholic identity in our communities.
Board members will serve on one of the following committees. These committees, made up of board members, faculty, staff and community members, include:
Executive Committee

Finance

Advancement

Governance

Mission and Student Success

Buildings and Grounds Committee

Lasallian Identity and Faith Formation
Contact the board: [email protected]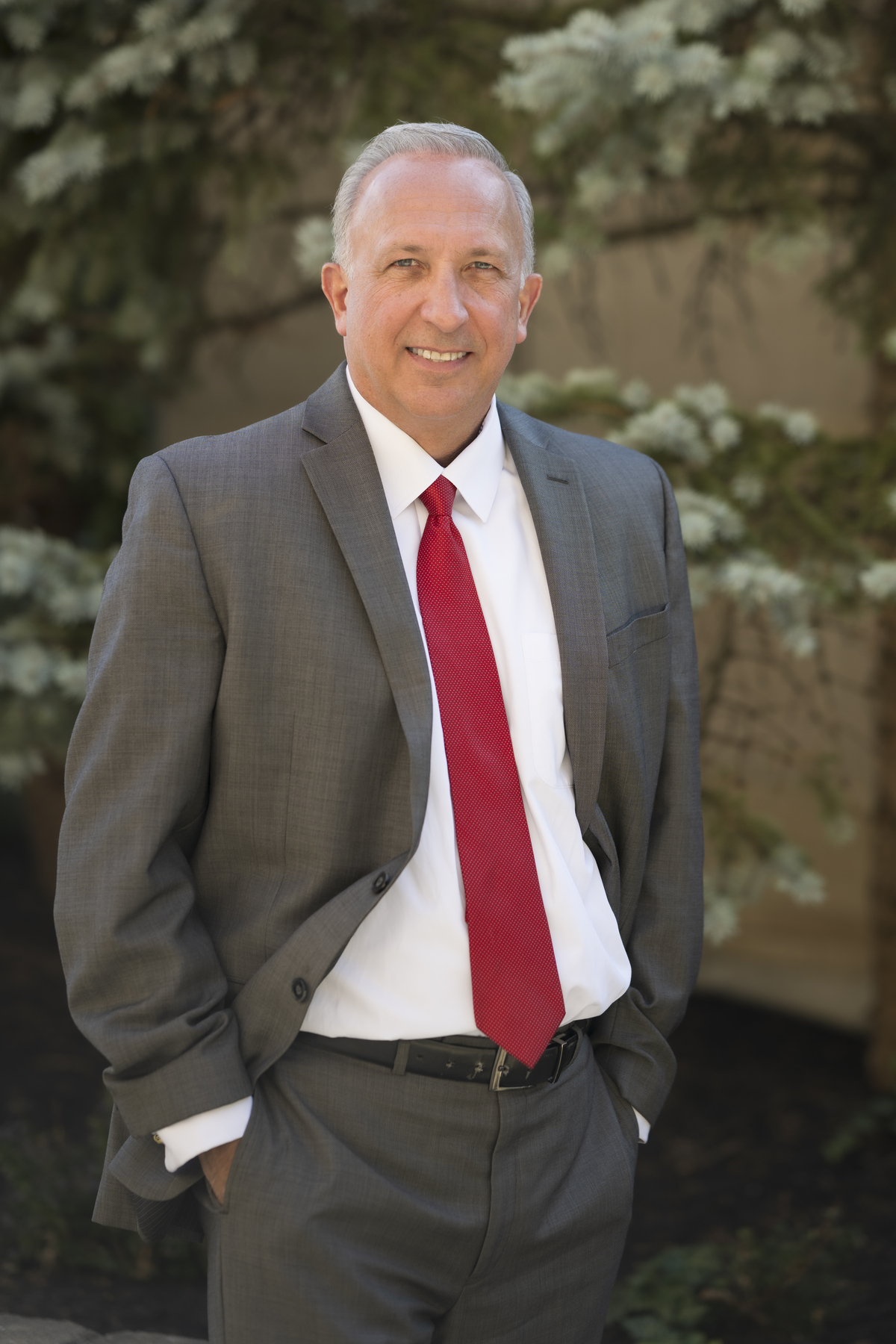 Board Chair - Jeff Ritter '82
I have always had a deep passion for La Salle High School and its mission, so when I learned of an opportunity to serve on its Board of Limited Jurisdiction, I enthusiastically embraced it. I look forward to working with an outstanding group of fellow Board members and Principal Aaron Marshall to achieve great things for La Salle in the years ahead.
About Jeff:
Jeff is a lifelong Cincinnatian and his primary professional background is in the area of corporate finance, having been employed at Concentrix Corp. (formerly Convergys) for almost 25 years, and subsequently Total Quality Logistics (TGL) since March '22. He is a 1982 graduate of La Salle and also served 12 years as a Colerain Township Trustee.
He is married to his wife of 25 years, Marie, and is father to Olivia (23), Carly (21) and Nick (18; La Salle Class of 2022).
---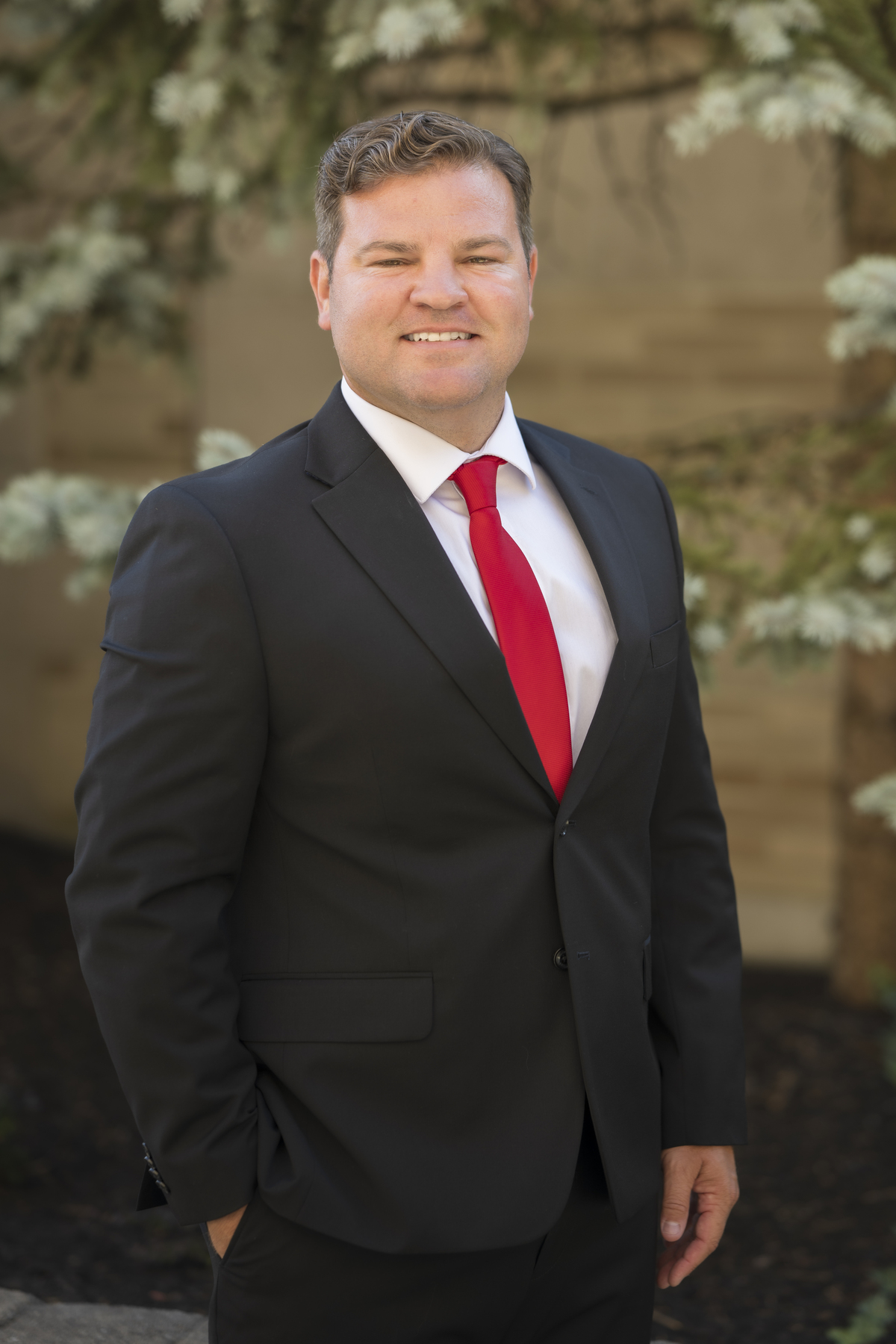 Matt Birck '95
I believe that my diverse professional experience working with a wide variety of people and organizations, coupled with my established record of leading, coaching and mentoring places me in a unique position to contribute to the betterment of the La Salle community. I believe strongly in the mission and purpose of La Salle High School and I am honored to be a part of its continued success into the future.
About Matt:
Matt Birck is a 1995 graduate of La Salle High School and former active duty Army officer, currently serving the Office of Environmental Management at the U.S. Department of Energy.
Together with his wife Tamara of 22 years, the Bircks are proud parents of two sons currently attending La Salle and are both active volunteers in the school and the community.
---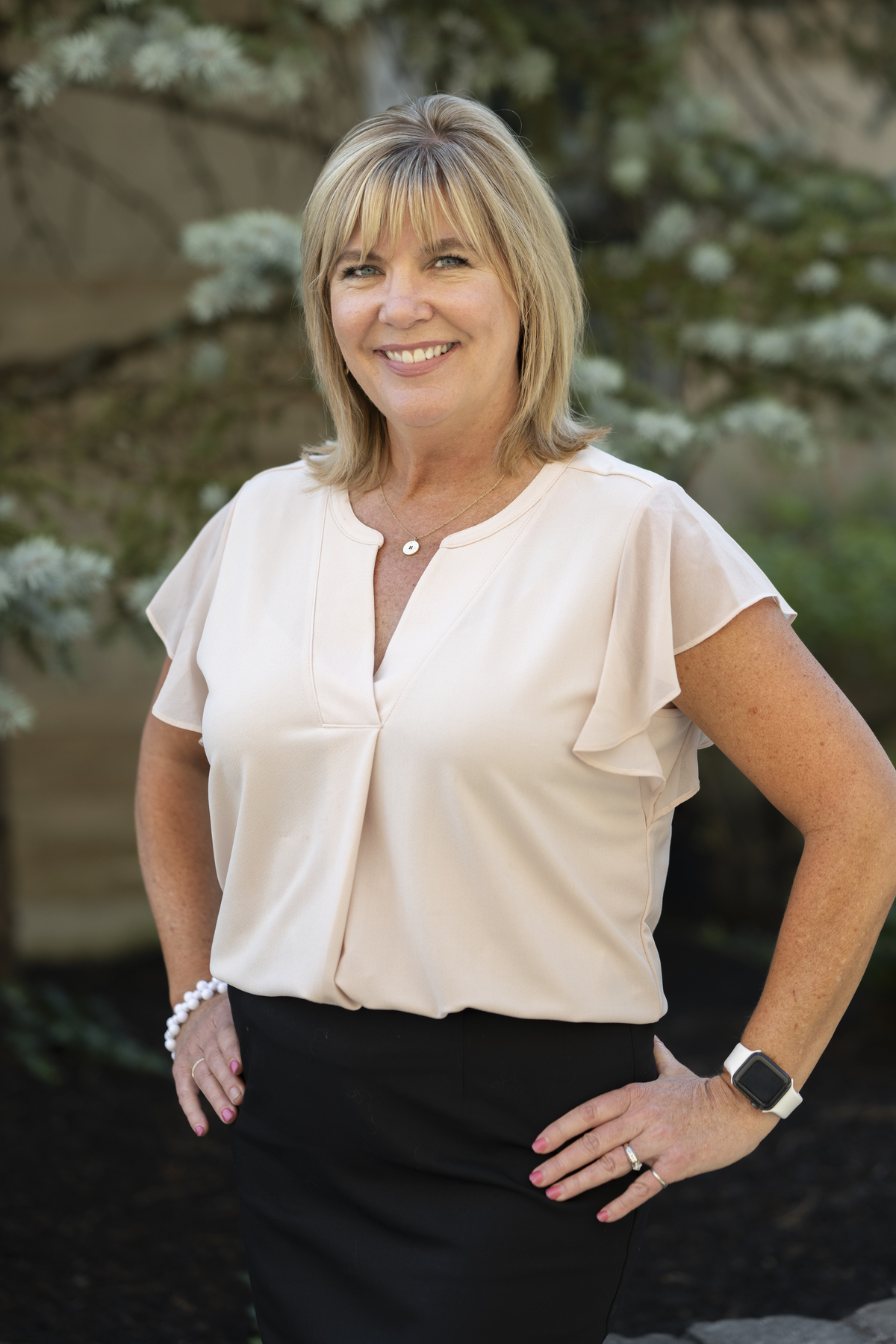 Terri Carrick
As a mother of a Class of '22 graduate, I value the tremendous energy and commitment of the faculty to grow young men as servant leaders with confidence to advance beyond the walls of La Salle High School. It is my intention to contribute to this product in a forward-thinking way to secure excellent and inclusive academic and extracurricular experiences for our students and their families who will continue to value this experience enough to ensure the opportunity for future Lancers.
About Terri:
Educated and trained as a scientist of Molecular Genetics, Terri critically approaches complex situations to generate creative solutions, finding possibilities to perceived barriers. Having worked as a Corporate Spokesperson for Procter & Gamble, she values clear communication and a solid vision.
She has voluntarily served throughout the Greater Cincinnati community in lieu of a professional career to effectively prioritize her life work as a mother of successful children, in and out of the classroom.
She is inspired by strategic thinking, helping others, networking to create solutions and nurturing the gifts of others to bring about success in her community and in her home. As a former President of La Salle High School's Parent Council, she is passionate to welcome new families of diverse backgrounds from around the city into the Lancer community at large. She hopes to leverage the learnings and network she has acquired from her education, training, professional work experience and community involvement to improve the La Salle family for the benefit of its past, present and future students and families.
Terri has three children ages 25, 22 and 20.
---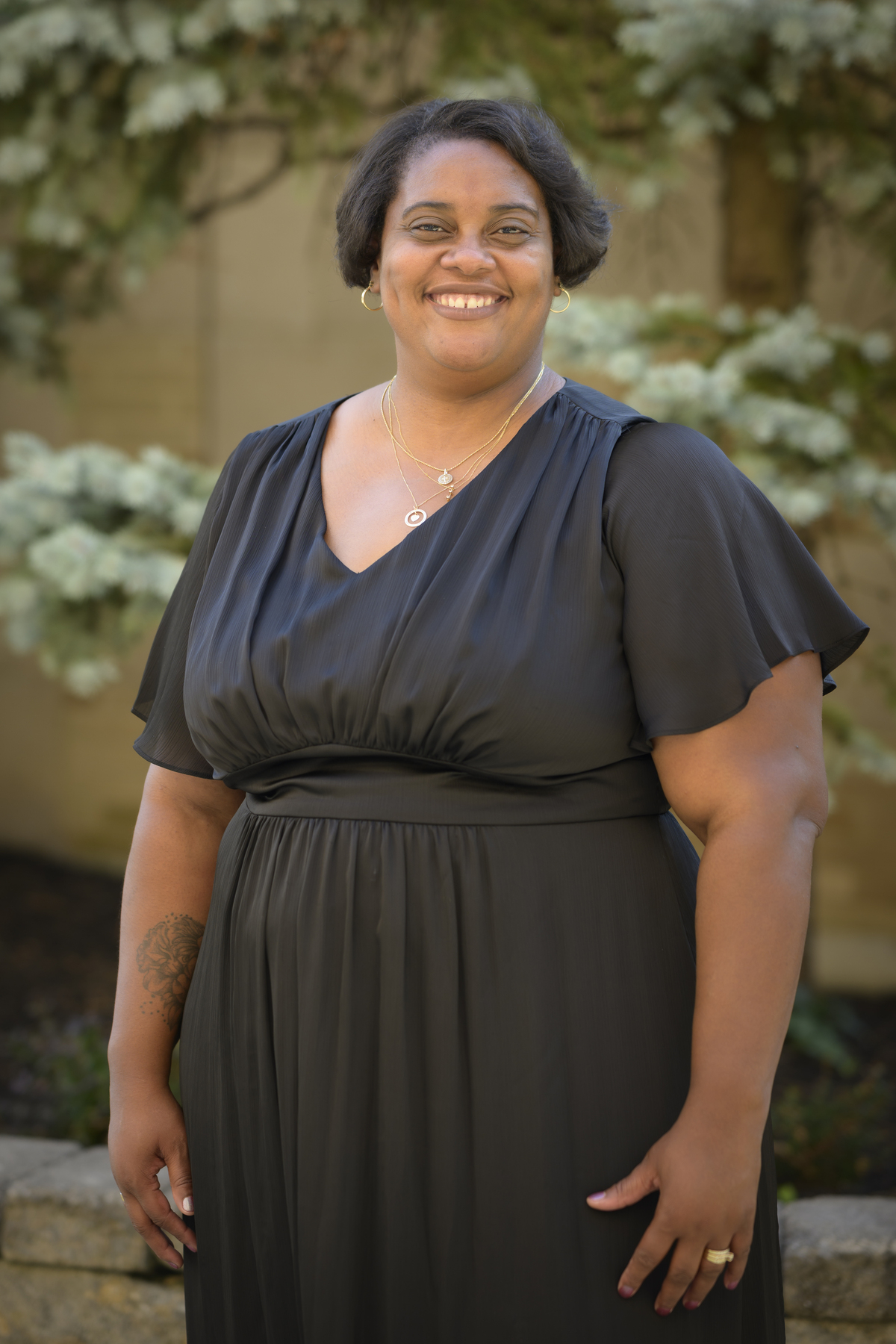 Kisha Dosa

Kisha Dosa is a Paralegal at Bruns, Connell, Vollmar & Armstrong where her main responsibilities include case development and management, conducting investigations, summarizing discovery materials, gathering facts and analyzing legal documents. Kisha believes that dedication, organization, and integrity are the traits that make a paralegal successful and significant. With over 21 years of experience in the legal scene, Kisha has developed a sense of competence but is always willing and motivated to continually improve and extend her personal skills and knowledge to work effectively and be of value to the attorney from whom she works for.

Kisha has been a part of the Mt. Healthy City Council since 2016. She graduated with a Bachelor's Degree in Political Science from Miami University. She received her paralegal certification from the College of Mount St. Joseph University. She also earned her Ohio State Bar Association Paralegal Certification.

Kisha's main goal is to live a of life of service and to help others by working collaboratively with people of diverse backgrounds to bring growth and success to her community but also to make an impact in the lives of the people that she encounters, helps, and works with.
Kisha has three children ages 18, 13 and 6. With her oldest graduating from La Salle as a part of the Class of 2023.
---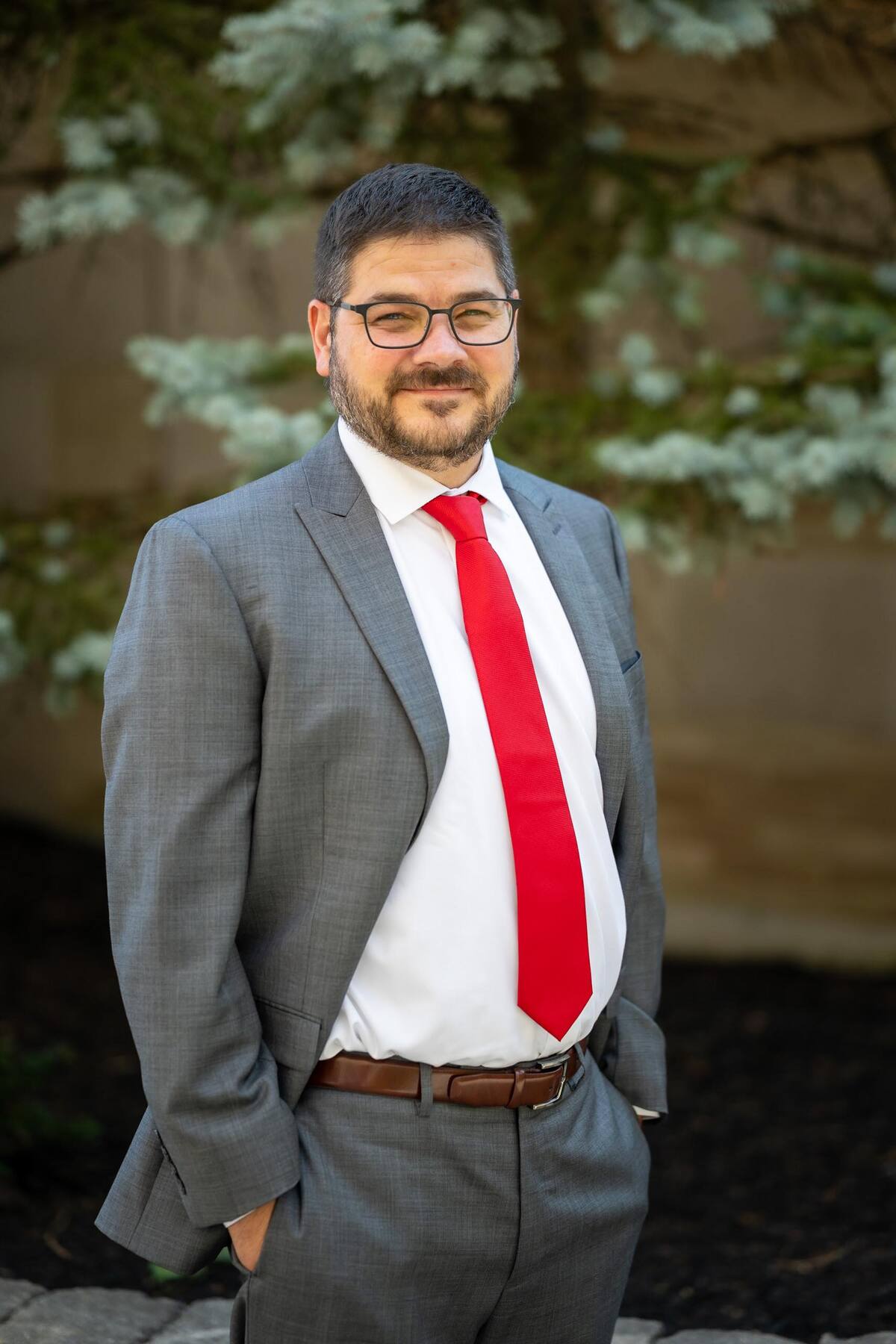 Greg Hardig Jr. '96
I am honored to submit my name in service to the Archdiocese, the Board, and the LaSalle Community. I wish to serve this Community for which I have received so much. Three generations of Hardig's have benefited from LaSalle High School. The brotherhood has left a mark on my family with me, both my dad (Greg Sr. '75) and father-in-law (Greg Thomes '65), many uncles, cousins and now three of my own sons, with two more of my boys waiting to attend! I would not be the Christian, Husband, Father, Friend, or Business Owner I am today without the formation and education I received at LaSalle. Preserving and spreading this gift is of the upmost importance to me. Just like steel sharpens steel, so do men sharpen men. That is just the start of how I feel LaSalle impacts our community. Generations of young men from all around our city need to experience this Brotherhood. My career in project management in the construction industry and skills formed as a business owner will allow me to help reinforce the LaSalle staff and community, to continue its mission and vison going forward.
About Greg Hardig Jr. '96:

Greg graduated from LaSalle in '96, where he met his wife Lisa at a Rock Jam. Lisa and Greg have been married for 26 years and have 7 children; Madalyn, Sam (2017), Will (2023), Owen (2024), Gus, Josh, and Jane. He has spent his entire career in the Coatings industry, both as a Manufacturers rep, and as a contractor. Co-Founding Hardig Industrial Services (HIS) in 2014, which has grown into a large nationally recognized specialty contractor. He is currently serving in several volunteer rolls at Saint Ignatius Parish in Monfort Hights. He has also helped to plan and Lead adult Men's retreats in the Cincinnati area to help men grow in their faith.
---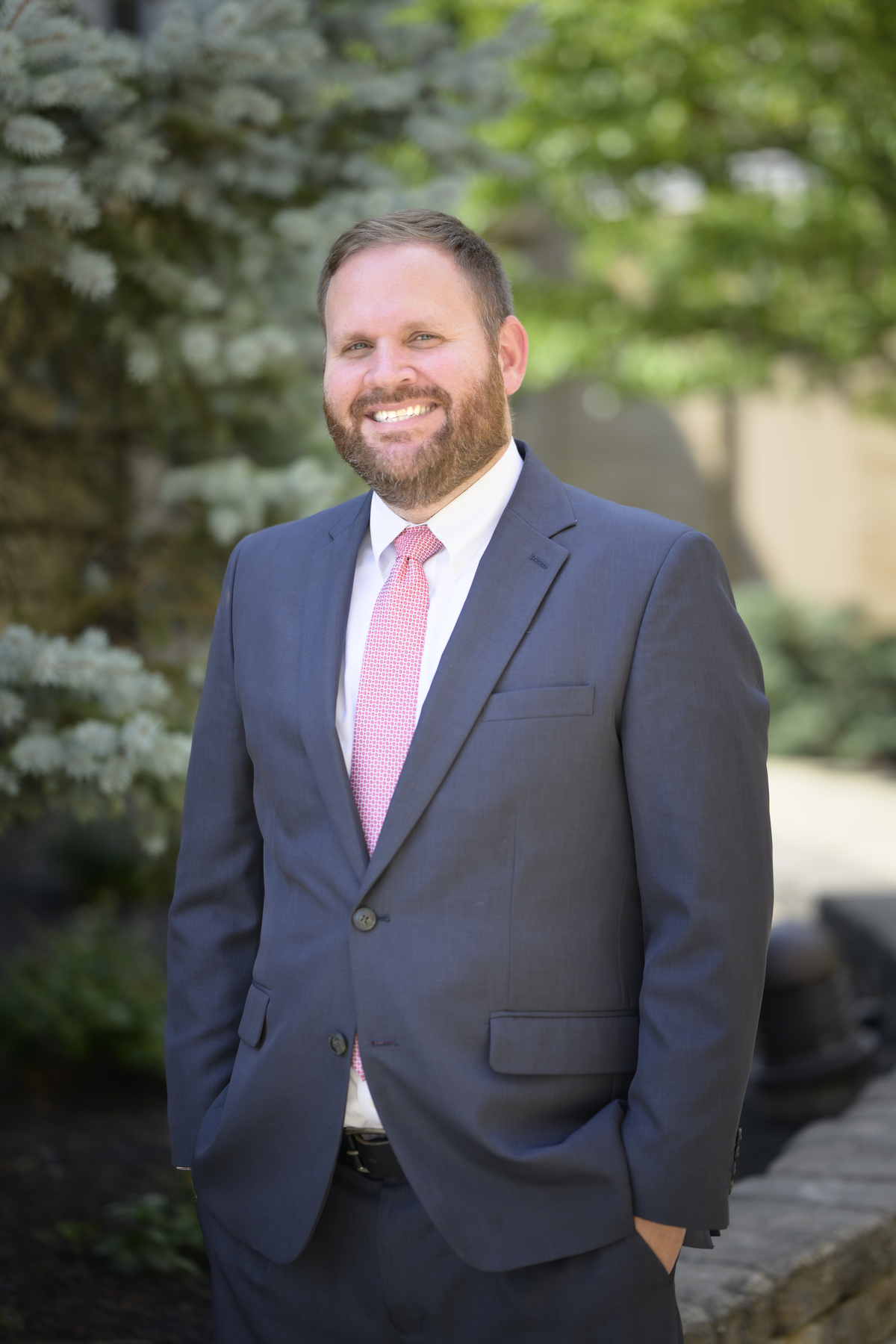 Adam Kremer
I am excited to join the Board to support the tremendous mission of the school and its community.
About Adam:
Adam is the Director of Secondary Schools for the Archdiocese of Cincinnati. He has worked in Catholic education for the past 12 years.
---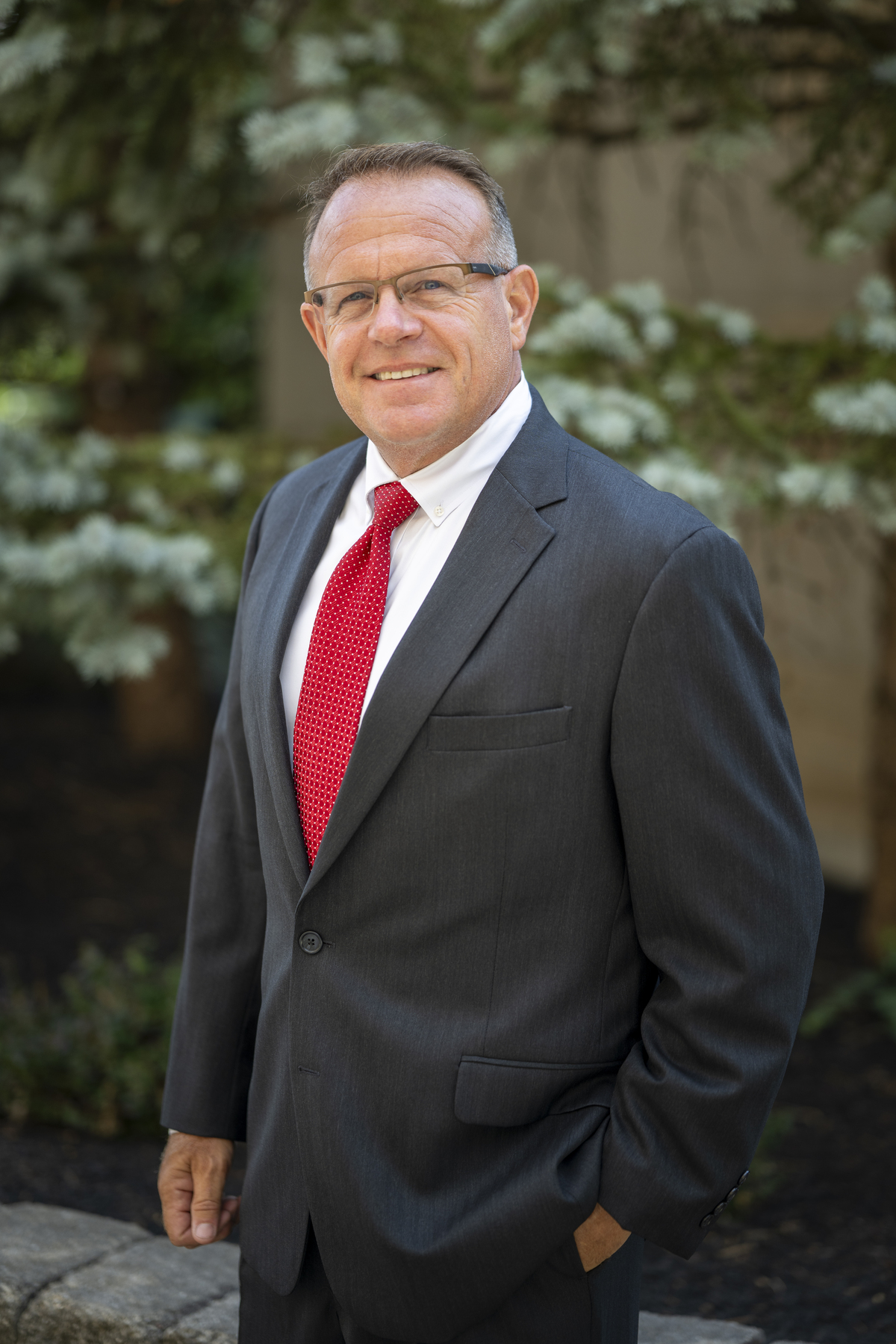 Doug Michel '82
Doug Michel '82
Catholic education was a blessing for my family and me, and I am honored to serve the LaSalle
community in continuing this tradition.

About Doug:
A 1982 graduate of La Salle and 1986 graduate of Miami University, Doug has been a practicing CPA for over 30 years. In addition to serving clients, Doug serves as a board member for several non-profit and for-profit entities, and as a trustee for an educational entity foundation.

Married to Robyn since 1990, their children Drew (LaSalle '12) and his wife Ashley, and daughter Haley
and her husband Michael (La Salle '15) live in the Colerain / White Oak area and look forward to
continuing the family's connections to La Salle High School.
---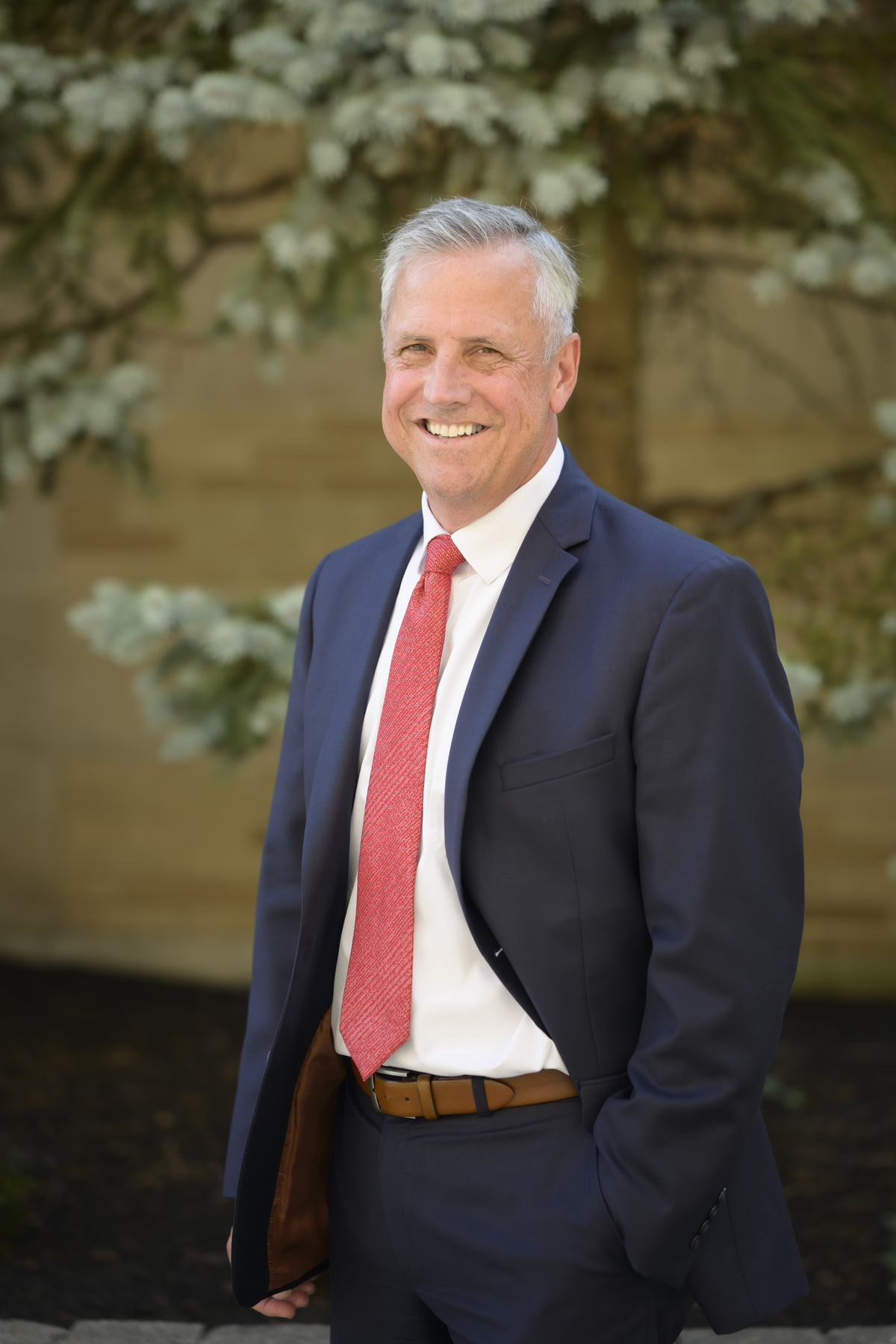 Steve Ruhe '77
La Salle High School played an important part in my development as a young man and its influence continues to guide me throughout my life.
I've experienced the bond with other La Salle graduates – my brothers, son, nephews, classmates, friends and others. I fully support La Salle's Catholic Mission to help young men achieve their full potential. As a result, it has been important to me to promote the school through the Annual Fund, Camelot Auction and Sports Stag.
As a member of the Board of Limited Jurisdiction, I commit to focus my talents and energy to ensure more young men can experience the same supportive and challenging environment that benefited me in mind, body and spirit.
I'm a lifelong west side resident and graduate of St. James School-White Oak and La Salle High School (Class of 1977). My family includes my wife, Connie, and two children: Natalie graduated from McAuley High School in 2005 and Mark is a 2008 La Salle graduate. Both graduated from St. Ignatius of Loyola School.
We have been parishioners of St. I's parish since 1987. I've been an engaged member, having served on the Pastoral Council and Worship Commission, participated in Christ Renews His Parish (CHRP) program, and was a parish sponsor for incoming Catholics through the Rite of Christian Initiation for Adults (RCIA) program. For several years I was an assistant leader for Boy Scout Troop 850 and helped coach grade school girls' sports.
I'm retired from the commercial insurance industry, and have time to commit to important causes – especially La Salle. I'm also involved in St. I's St. Vincent de Paul Society to provide spiritual and short-term financial support for neighbors in need.
---