About Us
---
Contact our Band Director, Jonah Hubauer for information on how to get involved with the Pride of La Salle!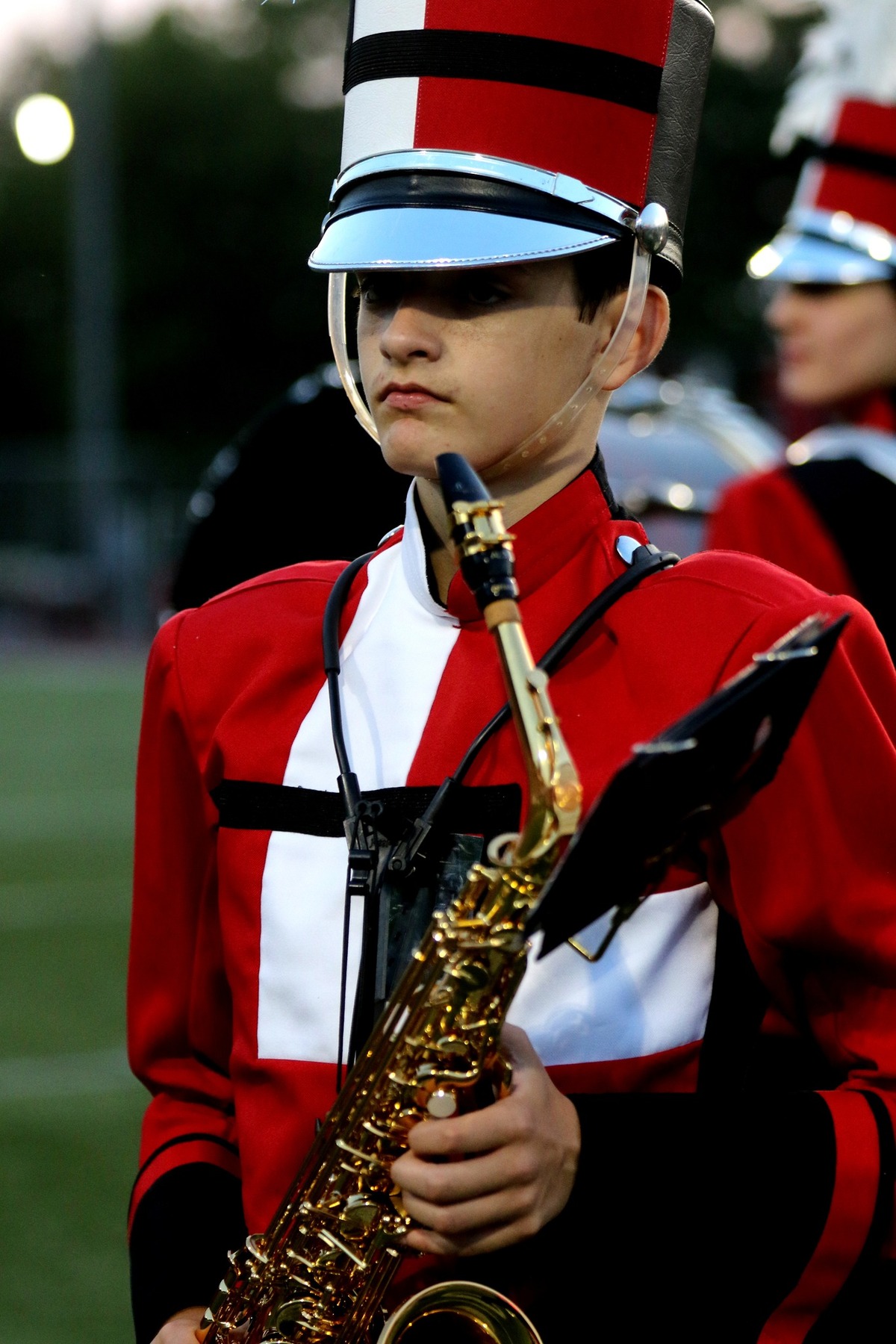 Mission
Faith.Music.Excellence
Vision
To provide students with comprehensive music education, utilizing music as the medium by which young men and women excel not only musically, but academically and cognitively, sensitive to the needs of their school, community and world.
The Pride of La Salle Band is an award-winning organization on Cincinnati's Westside. La Salle High School in Green Township has been serving students in the Greater Cincinnati Area since 1960, and the Pride of La Salle Band has proudly worn Lancer red for nearly just as long. The Pride of La Salle instrumental program reaches more than 100 students in grades 5-12 annually from more than 10 different Catholic Schools.
​Since its inception, the Pride of La Salle has been dedicated to provided top-tier music opportunities for its students. With ensembles that are highly competitive with an emphasis on excellence, the La Salle High School instrumental program is proudly decorated with successes. Among these are Class Championships, National SemiFinalists and travel to Indianapolis, Orlando and Washington, D.C. Read more about those successes on our Programs Page. It is through this excellence in music that students learn lessons of work ethic, social interaction, brain development and skills that will guide them for the rest of their lives.
​Recent engagements for the Pride of La Salle include representing the State of Ohio in the National Independence Day Parade on July 4, 2019, in Washington, D.C. and the Jazz Band partnering with the P&G Big Band at the inaugural Big Band & Bourbon Derby Day Event on May 4, 2019.
The band has enriched every part of my life. It has given me the foundation for a strong work ethic, the motivation to achieve great things and the lesson to never let anything stop me from making dreams a reality. The relationships I have built in the band program are invaluable and I consider myself very fortunate to have the opportunity to be a member of this program.