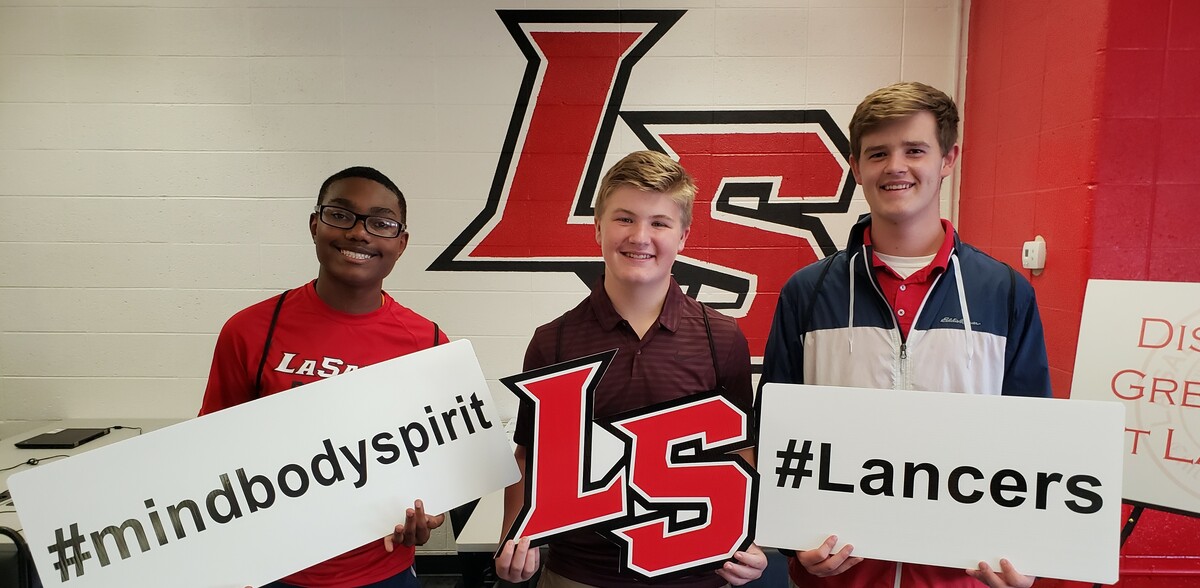 Scheduling a shadow visit is fast, easy, and one of the most important factors when choosing which high school is right for you. During the scheduling process, you will be prompted to enter an email address and password that will later grant you access to complete the application and admissions process. Please note that Shadowing is reserved for current 8th-grade students in the 2021-22 school year. Students below 8th grade are not permitted to shadow.
Clich here to schedule a shadow visit!
Below are some details regarding your shadow day (these details will also be emailed to you once you sign up to shadow):
When - The shadow day starts at 8:30am and concludes at approximately 2:40pm. We kindly ask that you arrive no earlier than 8:15am.
Where - Drop off is through the main office located in the front of the building. A member of La Salle's community will be there to greet you when you arrive. Pick-up will also take place in the main office.
Who - When you schedule a shadow visit, you will have the option to request a specific La Salle student to make your day more enjoyable. Don't worry if there isn't anyone you know at La Salle. We'll personally match you with a student ambassador who has similar interests.
Lunch - You are our guest for the day so you do not have to worry about paying for lunch. Shadows will enjoy lunch on us and eat in the cafeteria with our students.
Dress - We ask you to wear business casual attire. Khaki/black/navy pants, a polo shirt, sweater, button-up or grade school t-shirt and sneakers, gym shoes, or dress shoes are acceptable. Fridays at La Salle are spirit days so you may wear LS gear or red if you are shadowing on a Friday.
Parents - At 2:30pm, parents are invited to come into La Salle and recap the shadow day with members of our administration (optional). Parents can enter the building through the main entrance located in the front of the school. Members of the admissions and marketing offices will escort you from there. The day will conclude at 2:40pm.
Questions?
---
Jake Pucci, Director of Admissions
[email protected]
513-741-2365