Back To Quick Links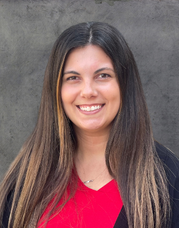 Health concerns
Please inform the school nurse of any severe allergies, surgeries, accidents or new health problems that occurred during the summer months or which may occur during the school year.
Food allergy information
Students with known food allergies must be proactive in the care and management of their food allergies and reactions. They should use a tray in the cafeteria or bring a paper towel to set food on, not trade food or utensils with others, should not eat anything with unknown ingredients or anything known to contain the allergen and must notify an adult and/or nurse immediately if they eat something they believe may contain the food to which they are allergic. Parents should notify the nurse of allergy and send in an EpiPen, if needed, to be kept in the nurse's office.
Final Forms
Parents/guardians are responsible for updating Final Forms with any medical issues, medications and mental health issues related to their son. If information is not updated or added to Final Forms, the nurse will not know of health issues regarding your son unless you reach out to her.
Medications
No student is to take or carry prescription or over-the-counter medications to school. If a student, by order of a physician, must receive medications in school, it is required that both parent and physician complete the form prior to the administration of medication . Therefore, a prescription label is not acceptable in lieu of an MD's order. A written order must be obtained. Medication forms for over-the-counter medications (not listed on OTC medication form) and prescription medicine can be found in Final Forms or below. All medical forms can be faxed to 513-741-2357 or emailed to the nurse at [email protected].
Immunizations
Every student should have an up-to-date immunization record at school.
All freshmen are required to submit a copy of their immunization record before the start of school.
Freshman year: the State of Ohio requires an official copy of the immunization record from their doctor.
All incoming seniors
Ohio's immunization law requires that all students entering 12th-grade must have received two (2) doses of the MCV4 (meningococcal serogroup A,C,W and Y) vaccine (for Meningitis). Please note:
The second dose must be given on or after the 16th birthday
There must be at least 8 weeks between the first and second dose
If the first dose was given on or after the 16th birthday, a second dose is not required.
All current 11th-grade students will need to show documentation of having received these immunizations by the time he returns to school in the fall as a senior. The Health Department provides the vaccine either free, for a nominal charge for children without insurance, or with Medicaid insurance. You may reach the Health Department at 513-946-7882 for additional information and their immunization clinic schedule.

COVID Information can be obtained on our website under the COVID-19 information tab. The latest update can be viewed here.