Back To Quick Links
History: For more than 20 years, La Salle High School, with the help of our neighboring communities, has worked to answer the call to serve. Every year, more and more families struggle to put food on the table. In response to this ever-growing need, each fall, La Salle students canvas local communities and collect non–perishable food donations, which go to local food agencies to help the less fortunate.
Whom do we help: The agencies include St. Paul's Archbishop Leibold Home operated by Little Sisters of the Poor, St. Leo's Food Pantry, Be Concerned, St. George Food Pantry, St. Martin's Food Pantry, Our Daily Bread, Saint Vincent De Paul and St. Ann's Food Pantry.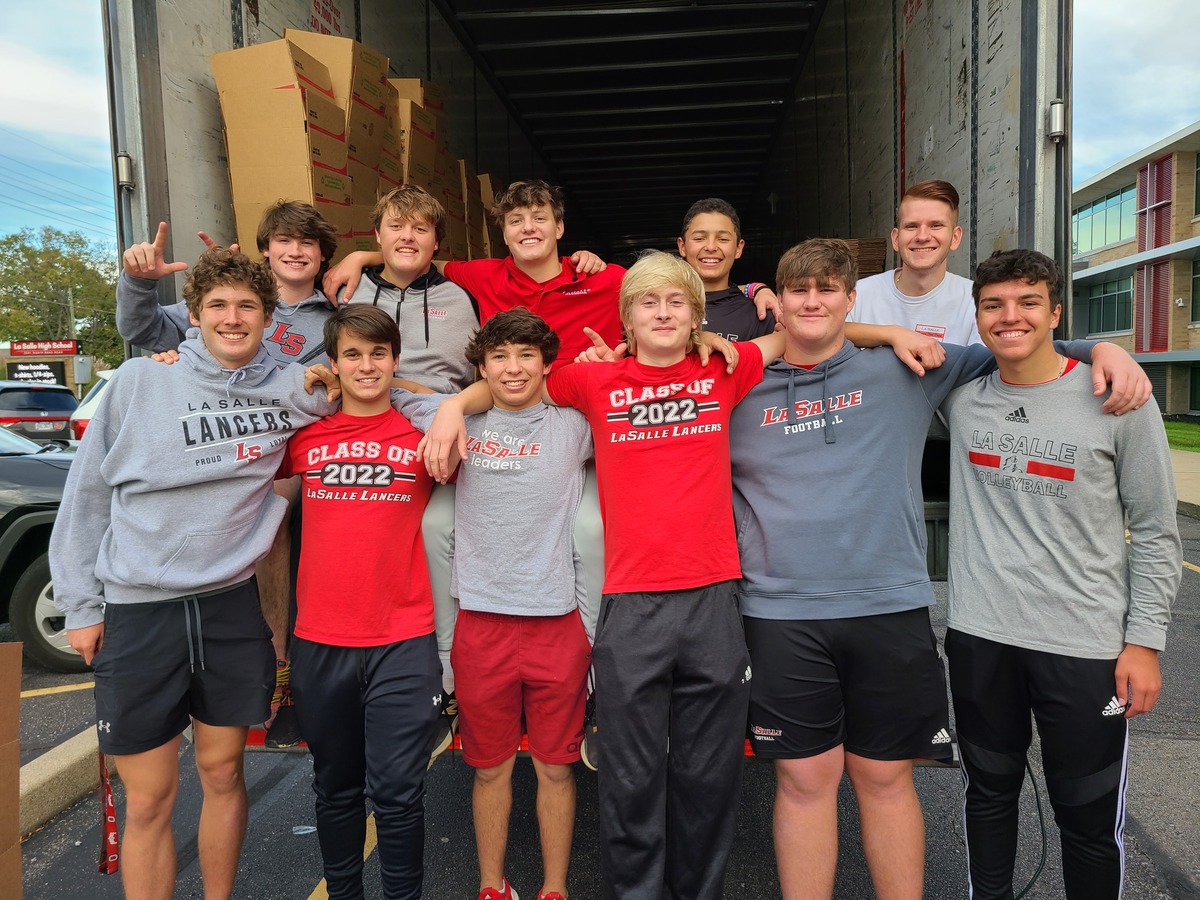 2021 Canvassing Nights
6-9 pm
All students are invited to participate in our Canned Food Drive. They should arrive at school by 6pm to sign in, get a map and directions. Students can organize their own groups. Students without a group will be paired with others. Those who wish to remain on campus will help sort and box the non-perishable food items and load the truck.
Students should wear La Salle spirit wear while volunteering.
Student will be out in local neighborhoods collecting canned goods and other non-perishable items on the following days, rain or shine:
November 2
November 4
November 10