Welcome new Director of Advancement, Mike Wiesman '02
Back To News
Welcome new Director of Advancement, Mike Wiesman '02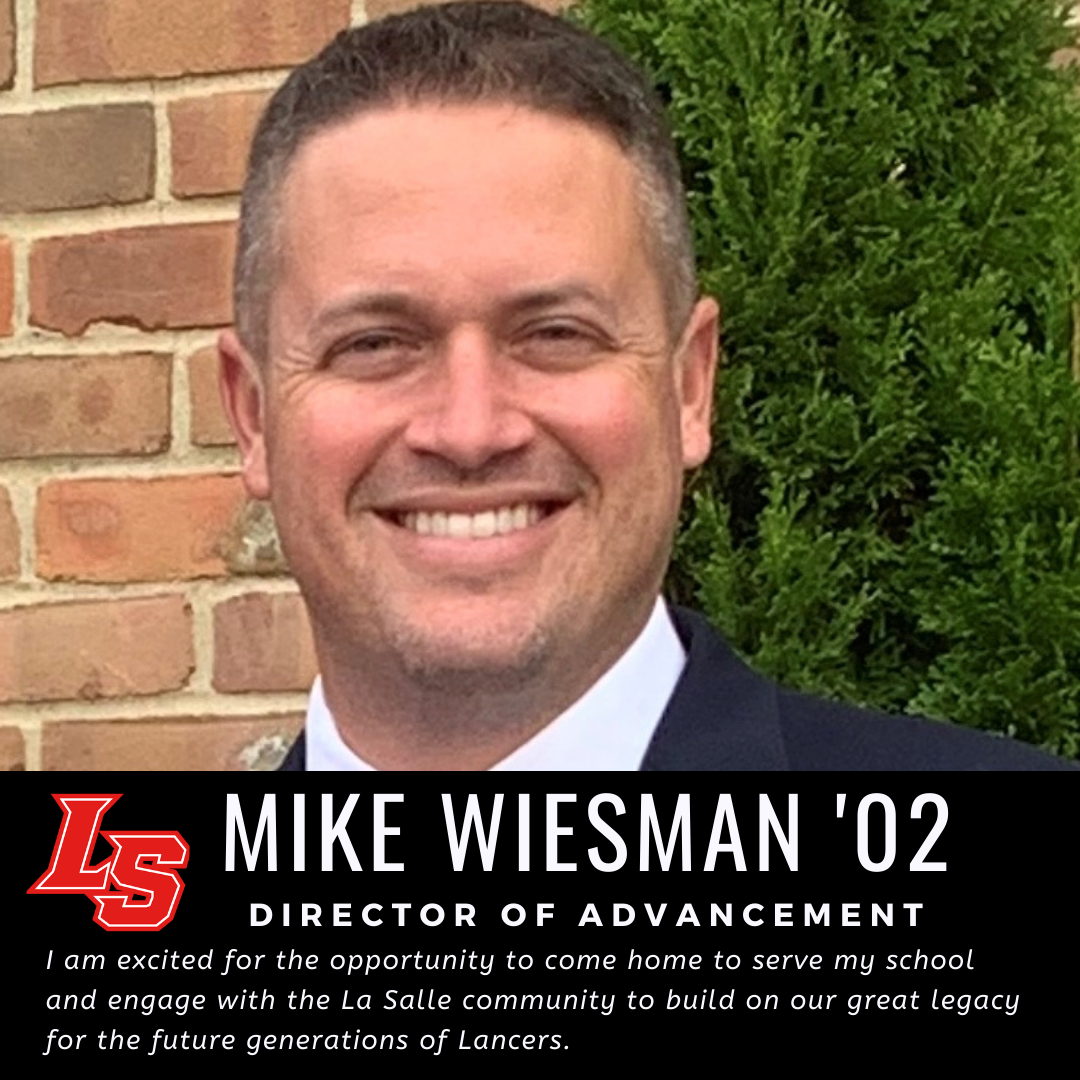 La Salle is excited to welcome our new Director of Advancement, Mike Wiesman, to the school's development team.
Mike is a 2002 La Salle graduate. He earned his Bachelor's degree in Secondary Education with an emphasis in Social Studies from the University of Cincinnati and his Master's in Educational Leadership from Miami University. For the past 15 years, he served as a history teacher and head soccer coach at Colerain High School. He is currently the Dean of Students and Assistant Athletic Director at Colerain.
"I am excited for the opportunity to come home to serve my school and engage with the La Salle community to build on our great legacy for the future generations of Lancers," he shared.
Mike and his wife Laura have three children Mason, Morgan and Molly who all attend St. James School.
"I am very excited with the appointment of Mike Wiesman '02 as our new Director of Advancement," Interim Director, Dan Flynn '74, shared. "I believe Mike's background as an alumnus and athlete, and the many relationships he has in the La Salle community make him the perfect fit for La Salle. I look forward to working with him to continue to develop the many relationships that Ken Barlag '67 and Matt Dierkers '91 have built over the past 40 years."
We are excited to have Mike back on campus at 3091 North Bend Road. He will join the team after the end of the school year. Please give him a warm Lasallian welcome.