Principal and Assistant Principal announcement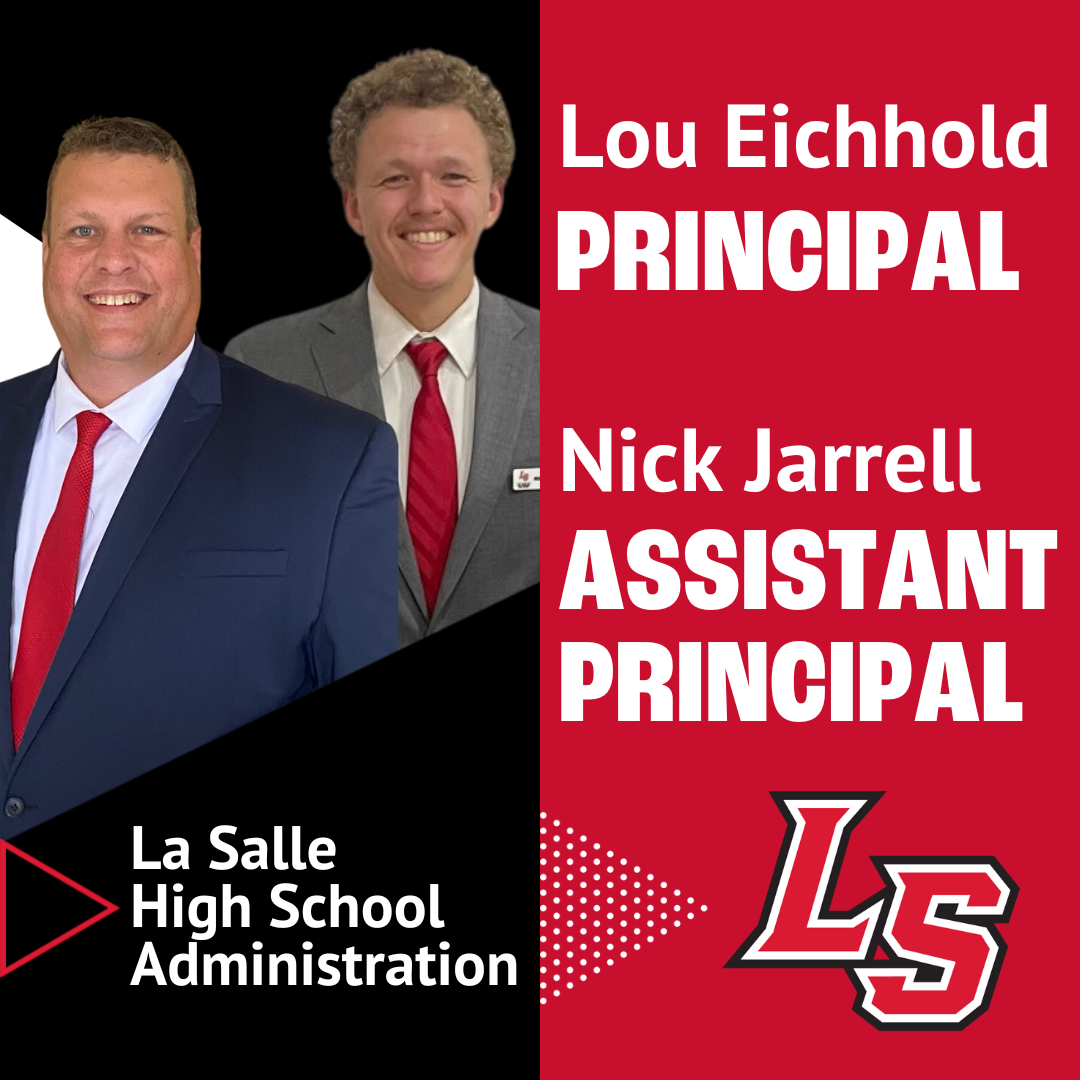 Families and Alumni,
We are excited to announce the hiring of La Salle's next principal, Lou Eichhold, and assistant principal, Nick Jarrell. They are the first to hold these positions under the new President + Principal model.
Eichhold is a distinguished member of the La Salle family, having graduated as a Lancer in 1993. With an extensive background in Catholic education, he brings a wealth of experience and a deep understanding of our mission. He has previously served on the Archdiocesan Recruitment Without Boundaries Committee, the La Salle Board of Limited Jurisdiction, and has been actively involved in volunteer roles at La Salle. He is also the proud parent of two La Salle alumni, Lou '17, and Jackson '22. His commitment and dedication to the holistic development of young men uniquely position him to lead our Lasallian school.
Before joining La Salle, Eichhold successfully fostered a culture of student leadership, scholarship, faith, and service as the principal of St. Jude School. He also emphasized effective communication, ensuring a strong connection between the school and its community. He holds a bachelor's in elementary education from Mount St. Joseph University, as well as a master's in educational administration from Xavier University.
Jarrell, our new assistant principal, is no stranger to the La Salle community. He has served as a teacher and associate dean of students for La Salle. He possesses a strong educational background, holding an English Language Arts licensure for grades 7-12 from The Ohio State University, as well as a master's in educational leadership and principal licensure from the University of Cincinnati. His dedication extends beyond academics, as he has been actively involved in coaching cross country and track and field at La Salle since 2020 and 2022, respectively.
Please join me in giving Mr. Eichhold and Mr. Jarrell a warm welcome. Under their leadership, I'm confident that we will continue providing our young men with a transformative education and opportunities for them to achieve their full potential in mind, body, and spirit.
Live, Jesus, in our hearts…Forever!
Mike Overbey '91
President