Peter Olsen '23 cleans up Fernbank Park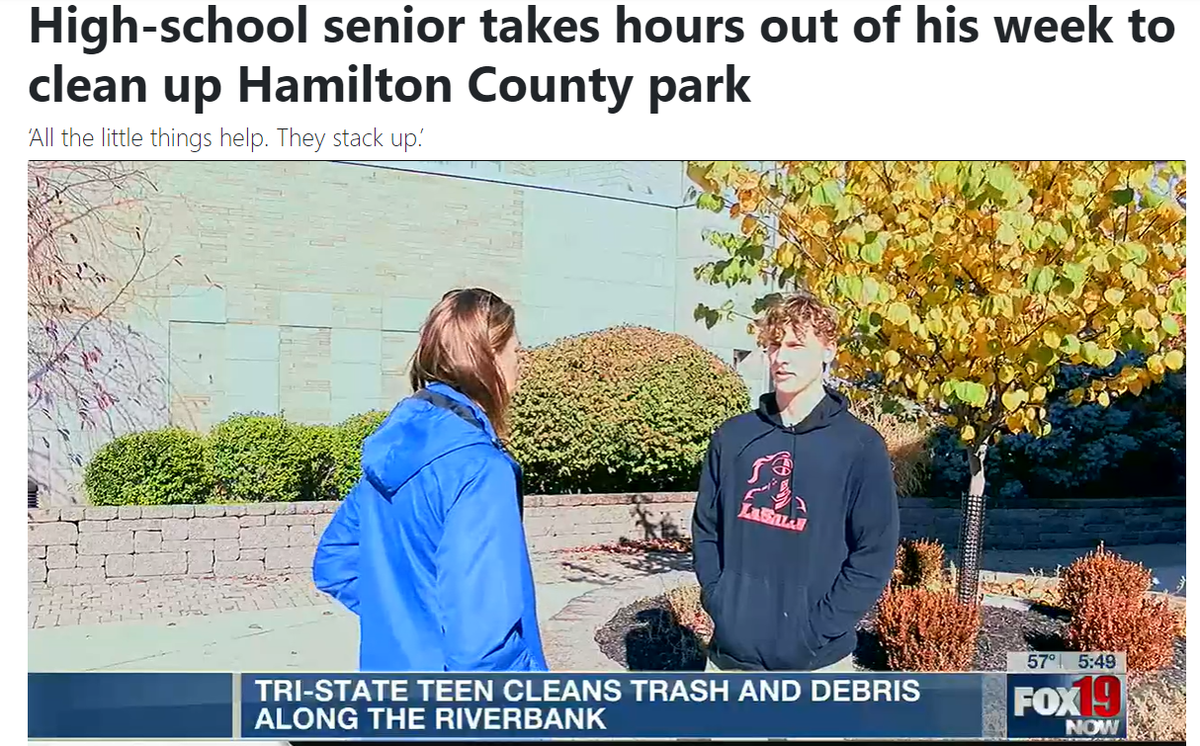 Peter Olsen '23, met with
FOX19
yesterday to share how he answers the call to serve every weekend as he cleans the riverbanks at Fernbank Park.
When asked if he was nervous to do the interview, Peter said, "Not really, all of the presentations that we do in Mr. Waymire's class really prepared me for something like this."
We are so proud of you, Peter! You are a wonderful example for your brothers at La Salle and for our community.
Watch the full story
here
.