La Salle Drama presents Trap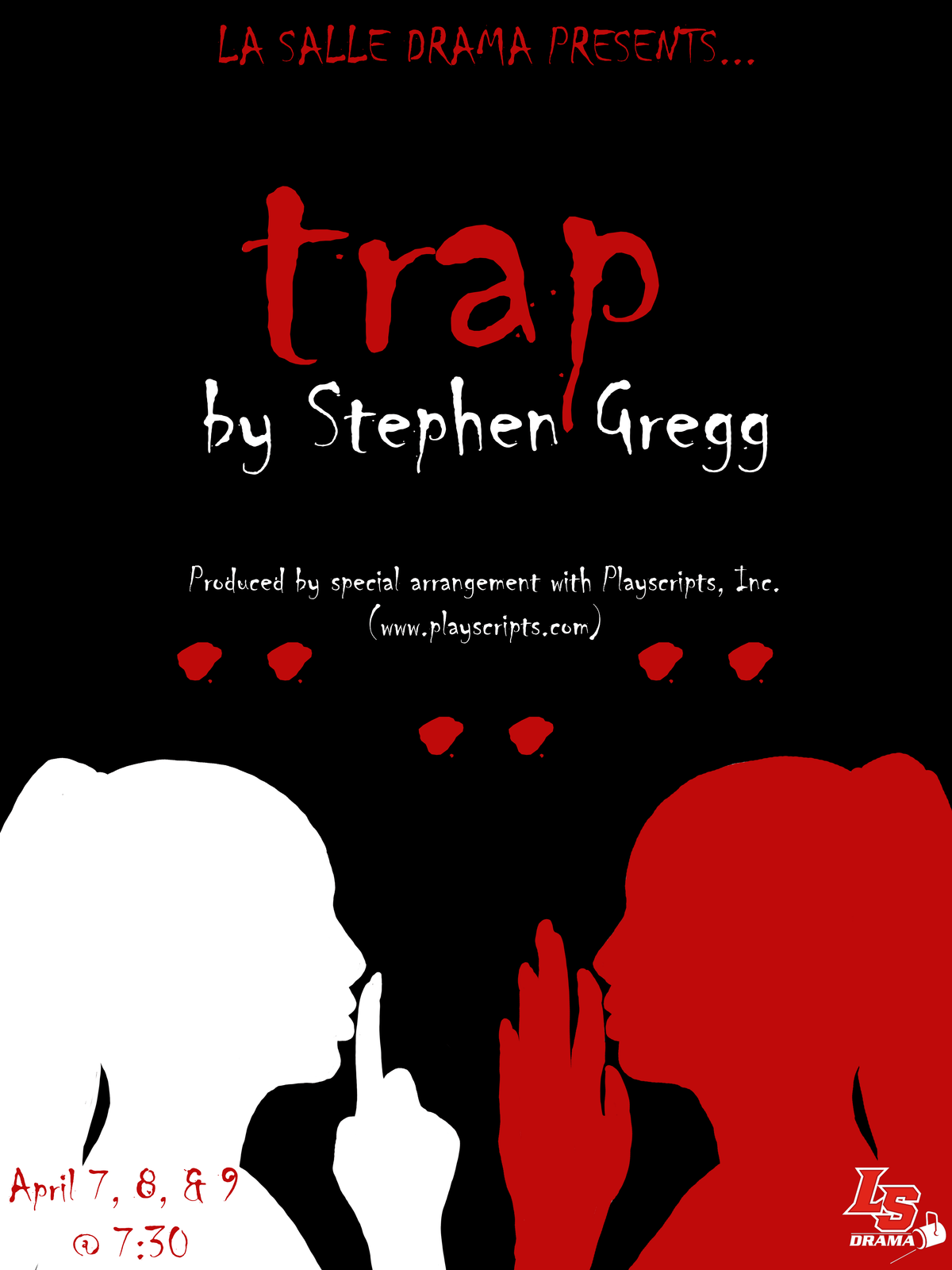 MENACHAP, CALIFORNIA. An incomprehensible event: every person in the audience of a high school play falls unconscious--every person but one. Using interviews with witnesses, loved ones, first responders, and the investigators pursuing the case, a theatre ensemble brings the story of the strange event to life, documentary-style. But as the strands weave together into an increasingly dangerous web, it becomes clear that this phenomenon might not be entirely in the past. Unnerving, exhilarating, and wildly inventive, you've never walked into anything quite like Trap.
The price of admission is $10 for students and $15 for adults.
La Salle students performing in the production include:
Jason Berger
Cameron Denman
Niki Essen
Derek Goldschmidt
Ian Hufford
Jack LeCount
Morgan Memory
Tyler Riehle
Josh Senefeld
Jacob Schulte
Nathan Schulte
Theo Schulte
Casey Stone
JJ Zang