Joesf Boeckermann '25 achieves Eagle Scout rank
Back To News
Joesf Boeckermann '25 achieves Eagle Scout rank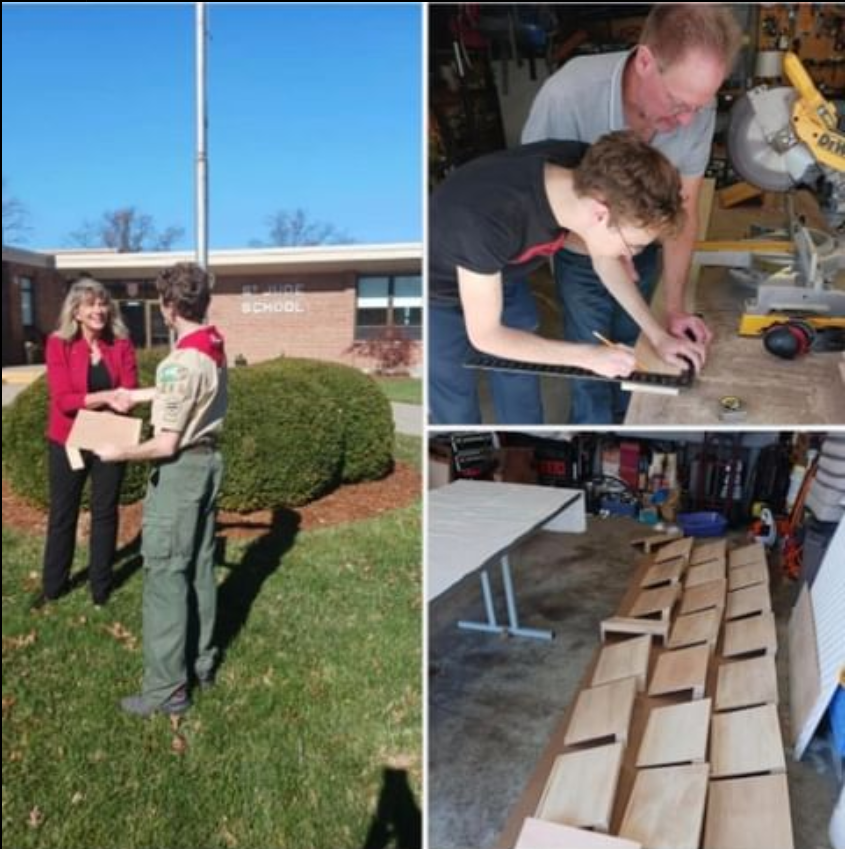 Please join us in congratulating Joesf Boeckermann '25, for achieving the rank of Eagle Scout!

Joe's Eagle Scout project benefitted OpimALL, a non-profit that provides intervention specialists and occupational therapists to help children with disabilities. Research shows that reading and writing on a sloped surface of 20 degrees is very beneficial for many disabilities and helps with visual processing and learning.

He created 24 slant boards out of wood, cutting it at a precise angle, gluing and nailing it together and sanding and staining the wood. His slant boards are helping students in 12 different schools!

Way to go, Joe! We are so proud of you!