CPR training and Career Fair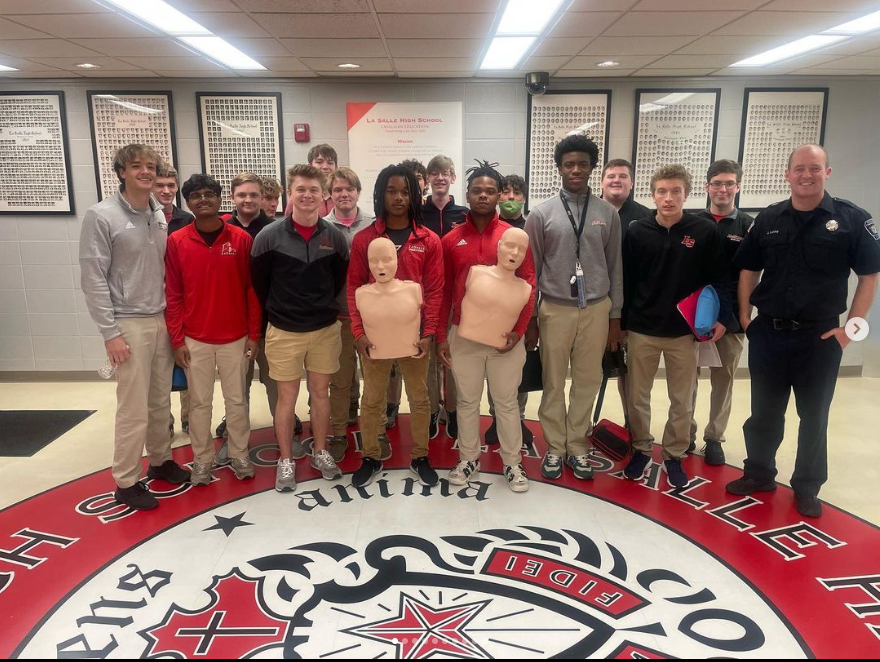 Today's flex bell offered so many incredible opportunities for our students.

Green Township Fire and EMS provided basic CPR and First Aid training to nearly 20 students! @lancersalwaysbe Jake Luning '12, taught students these life-saving skills, enabling them to continue to always be ready to answer the Call To Serve. Thank you, Jake and GTFD!

We were hosts to many local businesses who shared summer job and career opportunities with our students, even offering job applications on the spot! Thank you to each business for being an amazing community partner!

Lancers also had the opportunity to participate in basketball, board games, video games, watch a movie, study, enjoy the weather outside or meet with their club or sports team.

Thank you to Mrs. Moore and Ms. Schnieder for always being open to student and staff feedback and creating flex opportunities that allows our young men to achieve their full potential in mind, body and spirit.