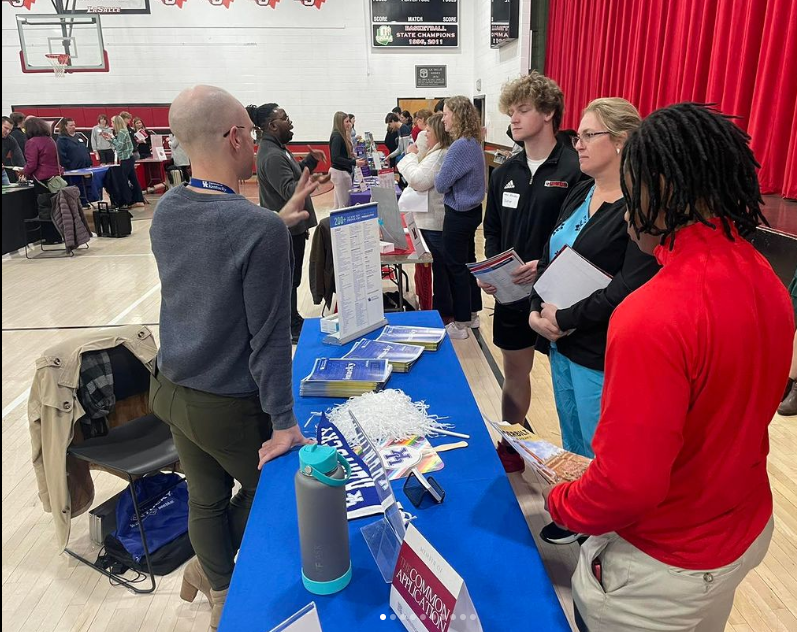 Tonight our Counseling Department hosted nearly 30 colleges and universities and over 100 students from the classes of '24 and '25 for our first College Fair.

Students and parents had the opportunity to meet with admissions representatives, gather information and ask questions. The Class of '24 and their parents them had the opportunity to attend breakout sessions to learn more about specific parts of the college application process.

Thank you to all of the colleges and universities who attended tonight and a huge thanks to Mrs. Daly and our Counseling Department for hosting this informational evening.